ON A MISSION TO KEEP PARADISE CLEAN
Bubbies is known for serving up new ways to take you to ice cream paradise - but behind the scenes, we're taking steps to keep our planet, oceans, and paradise clean.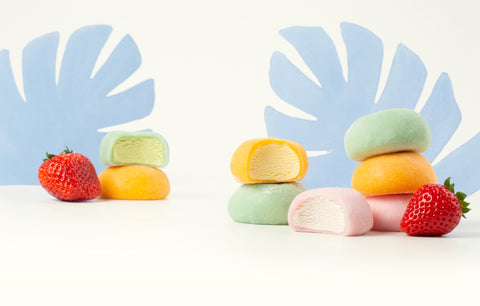 We understand our responsibility to share our ice cream creations in an ethical and environmentally conscious way. With the help of partners like CleanHub and the Beach Bucket Foundation, we're able to do just that.
OCEAN PLASTIC RECOVERY THROUGH CLEANHUB
Bubbies has pledged to fund the cleanup of 10,000lbs of trash from coastal communities worldwide in 2023. Through CleanHub's model of waste interception, these 10,000lbs of trash will never reach the ocean, and will be disposed of or recycled correctly. Our partnership with CleanHub helps keep paradise clean and provides stable jobs at collection hubs in India, Indonesia, and Cambodia.


BEACH CLEAN UP WITH THE BEACH BUCKET FOUNDATION
In 2022, Bubbies set out to make a local impact to keep paradise clean. We partnered with the Beach Bucket Foundation to host a volunteer-driven beach cleanup in Ocean Kay, Florida. Over 120 volunteers attended our beach clean-up and made a huge impact, removing 140lbs of trash from the beach. Bubbies also donated $5,000 to the Beach Bucket Foundation in support of their ongoing efforts to keep paradise clean.

The Beach Bucket Foundation and the volunteers at Ocean Kay Park inspired us to do more. Over the summer of 2023, we're working eagerly to expand our beach cleanup. Stay tuned to our social channels for more details!