The Long, Delicious Road
Bubbies takes you on a trip. Here's a bit about our own journey.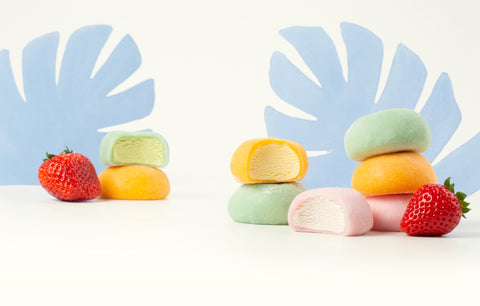 What Makes Bubbies Special?
Even the littlest nibble of ice cream this good can take you to a delicious wonderland, and that's a trip we want to help you take a whole lot more often.
Bubbies is serving up new ways to take you to ice cream paradise, starting with our soft and chewy, rich and creamy mochi ice cream. It's made with top-tier mochi rice dough and super-premium ice cream from real, natural ingredients for a delightfully unexpected experience with every single bite—and available in over 25 fun flavors.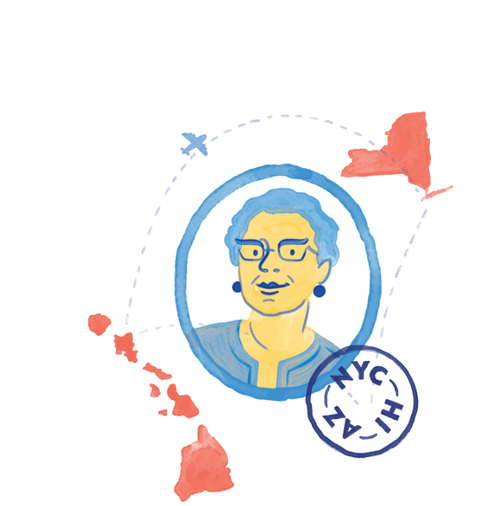 From Hawaii with lots of Love
Our founder, Keith Robbins, first started slinging scoops for master crafter Pat Mitchell in upstate New York. He opened a scoop shop of his own in 1985 on the island of Oahu, a place where everybody has a smile on their face and sunshine in their hearts. He named it "Bubbies" after his grandmother. In his little scoop shop, Keith spent every waking minute exploring ice cream's delicious possibilities, crafting one delectable flavor at a time. All the while, he drew his inspiration from the surrounding utopia. It wasn't long after tasting mochi that he began perfecting it, too—and perfect it he did.

In 2018, we moved from Hawaii to the Mainland for the space to bring mouthwatering mochi to the masses. All these years later, we're still following Keith's daring lead, making the best ice cream from the best ingredients we can find.
I love this Mochi! By far the most consistent in high quality and the tastiest! The size of it is perfect for biting into. The outside is the perfect chewy texture and the ice cream inside is creamy and delicious!